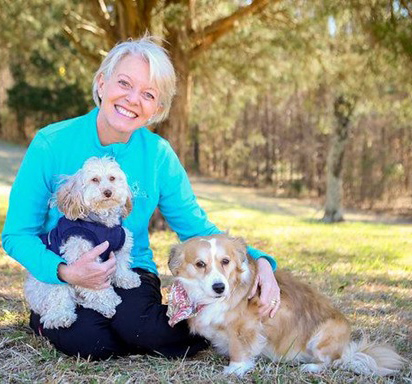 Catherine Le Roux was born and raised in the Brittany region of France, along the Atlantic coast. She began her career as an English teacher in France, later switching languages to teach French in Cardiff, Wales in the 1980s. Catherine taught in Cabarrus County schools, where she enjoyed sharing her culture with hundreds of students. Since opening the clinics in 2012, Catherine has been blessed to work alongside her husband, Dr. Bob, and the other members of the dedicated Carolina Value Pet Care team. Catherine enjoys traveling the world, discovering new cultures, and capturing it all with her lifetime passion of photography.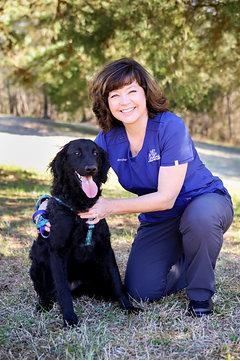 Jennifer grew up in New Jersey. She graduated from Warren Wilson College in Swannanoa, North Carolina with a bachelor's degree in business administration. Jennifer has worked for 25 years in the accounting and management field. She has been a member of the Carolina Value Pet Care team for four years.
Jennifer has been married for 21 years. She has two teenagers, Emma and Alex as well as two cats, Sonya and Elsa, and three dogs, Brownie, Scooby, and Sutton.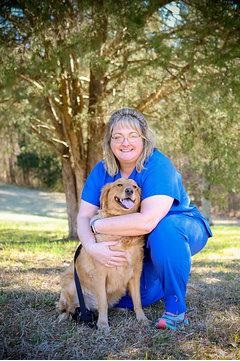 Kris began working in the veterinary field in 1986. Kris attended the Gaston College Veterinary Medical Technology Program, earning an AAS degree in 1997. Kris began working with Dr. Bob and Catherine in 2012 to open the first Carolina Value Pet Care mobile clinic.
Kris and her daughter, Journey, have a small Terrier mix named Ginger, a Golden Retriever named Lilly, a cat named Miss Mable, and a sweet, sweet guinea pig named Oscar along with their latest addition, a kitten named Timmie Tuna. She enjoys sewing, scrapbooking, reading, and cooking.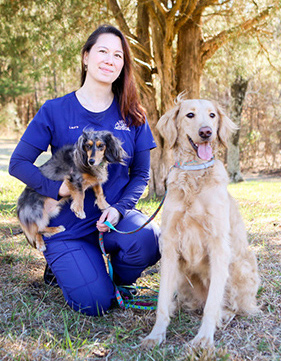 Laura brings over 15 years of experience in business management, sales, and marketing to the Carolina Value Pet Care team. Over the past 22 years, she has volunteered with various pet rescues including a Greyhound rescue in Florida and Doberman rescue in South Carolina. Working for Carolina Value Pet Care, Laura combines her passion for animals with her background in business.
When not at a clinic, Laura enjoys spending time with her children and four dogs. She also enjoys yoga and volunteering as a USA Swimming official.
Sonia has enjoyed being around animals all of her life, so it was only natural for her to be interested in the veterinary field. She graduated from Great Bay College in 1995 and was certified as a registered veterinarian technician. Sonia became a certified dog trainer in 1997, bringing her newfound knowledge to the homes of those in need of well-behaved pets. Sonia has worked in general practice, an all-equine practice and most recently in emergency medicine before joining Carolina Value Pet Care.
Sonia enjoys training her own dogs and horses at home. She has also competed in a sport for dogs, called French Ring Sport.